Landmark Utilities Report Standard (with Overview Plan)
Supplied by: Landmark
Overview
Knowledge of features below the surface is essential for every development. Designed for commercial sites and redevelopments, the Utilities Report provides a very comprehensive search for underground service information relevant to your development site, including gas and oil pipelines, electricity cables, telecommunication wires, mains water supplies, sewerage and fibre-optic cables.
---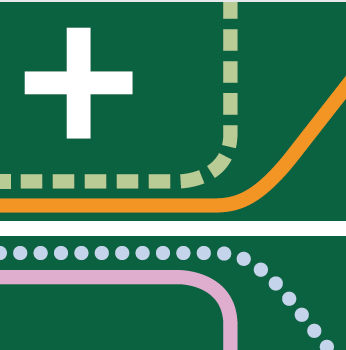 Overview Plan
This product includes the Overview Plan, which allows you to quickly and easily navigate all affected utility information on a single summary map.
---
With a clear front page summary showing report status and affected utility types, this report includes:
Comprehensive search of 35-45 utilities for each site
Status report confirming utility service responses
Effective report separated into affected and unaffected responses
Robust quality assurance with every plan checked for accuracy
Up-to-date information guaranteed with a new search on every site
---
Landmark's Utilities report prevents time consuming correspondence with a number of utilities companies, and reduce the risk of expensive litigation and danger for the workforce involved.

Responses are separated into 'Affected' and 'Unaffected' sections, to ensure all important information is quickly apparent. Utility company response plans are provided for all affected responses, and all not affected responses evidenced for your records.
---
Professional Indemnity
Cover of £10million, subject to terms and conditions.
---
Turnaround times
Please note this Utilities Report is the Standard Service with Overview Plan, with a turnaround of 20 working days. For other options (which don't include the Overview Plan), please select the following:
---
View our product card and sample report for full details.
---
Popular Products
Use this form for a search if you are not a purchaser, lender or leasee or do not want a priority period to protect your purchase, loan or lease.
Information about existing TfL railway services (London Underground, London Overground and Trams), and information on proposed services that have been confirmed and approved.