FCI Planning
Supplied by: Future Climate Info
Overview
FCI Planning highlights possible planning and development constraints and major developments which may have an impact on the homebuyer's enjoyment, plans and the potential future value of their property.
The report includes Local Authority planning and development data from LandInsight, providing information on the types of developments which have taken place in the local area surrounding the property for the preceding 10 years.
---
The FCI Planning report features;
Intuitive categorisation of the data Clear planning map
Dynamic buffers to capture larger developments
Data pulled live for each report
Clear and concise results. Not overly wordy
Current and Historical records
Lawful Planning Certificates (shown where available)
Planning records include;
Extensions and Small New Builds
Developments
Change of Use
Lawful Development Certificate Applications
Telecoms
Planning Restrictions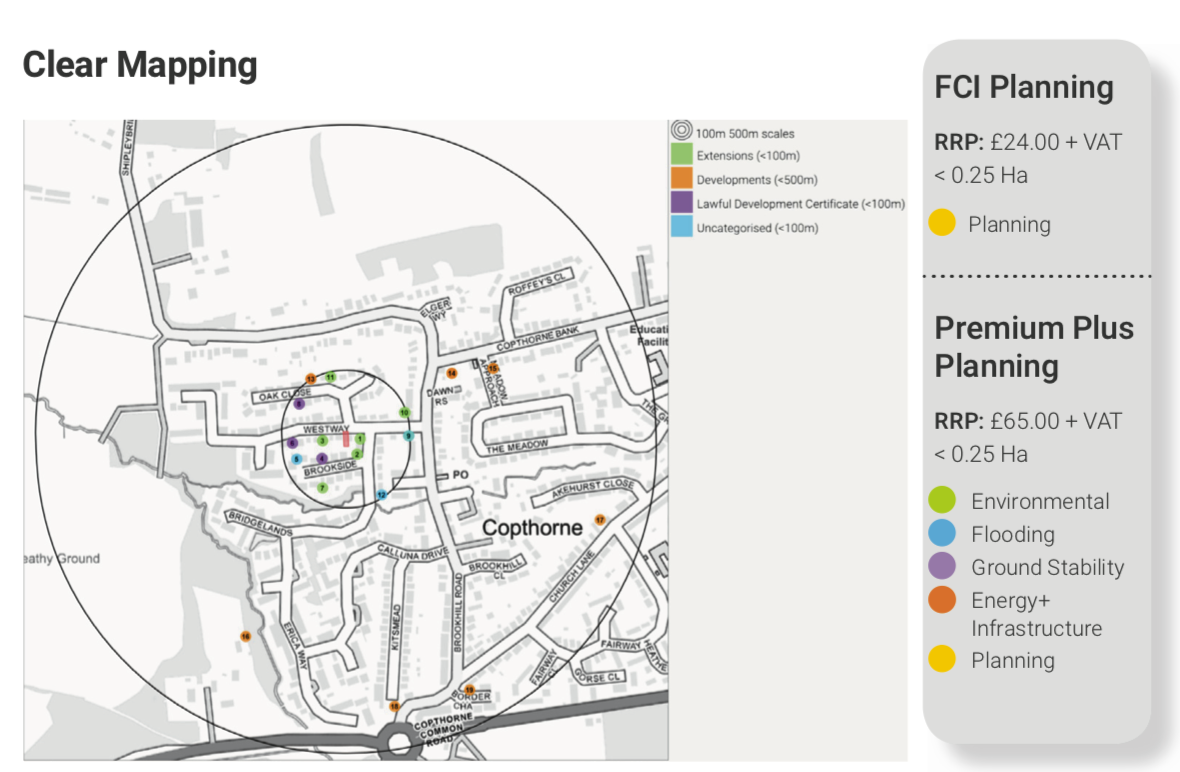 For relevance and improved usability, the search radius is flexible dependent on the location of the property, whether it be in an urban, rural or densely populated urban area, ensuring a manageable representation of planning applications and developments, displayed clearly by type for ease of review in order of proximity from the property.
---
Please view product card and sample report for more details.
---
Popular Products
Landmark Homecheck Pro and Plansearch Plus and Mining and Subsidence
This enquiry is for Question 16. Mineral consultation and safeguarding areas
This plan shows the owned property, registered at Land Registry under a unique title number specific to the property.